Located on Oahu's east coast and just over 10 miles away from Honolulu, Kailua is a water sports hub with incredible beaches. Because the beaches have reefs that protect its bays, they consistently rank among top-ten lists for the most beautiful oceanside. Purple sunrises, cooling trade winds and sapphire-blue waters don't hurt either. Since Kailua has a small-town atmosphere and a slow pace along with the white sandy beaches, it's easy to see why people come here to get away from the stress of daily life.
Kailua means "two streams," and it was either named after the local two currents that cross through the bay or the island's two lagoons. Because the area has a flow of steady trade winds, it's ideal for flying kites and windsurfing. Kailua Bay is also the place to go to for many water activities, including kayaking, kite surfing, paddle boarding, swimming and snorkeling.
Bounded by steep emerald slopes, this ultimate beach town has incredible panoramas and features small neighborhoods of single-family homes. It has a pedestrian-friendly downtown area where you can enjoy fantastic shops and restaurants. While here, you can also explore three offshore islands: Flat Island, Moku Iki and Moku Nui.
This town of about 53,000 lucky inhabitants is home to some of Oahu's best hikes. Many visitors and locals especially enjoy the Lanikai pillbox hike. This little trek only spans about a mile, but it offers amazing views of Kailua and Lanikai. Many travelers make this relatively short journey to view the sunrise atop the pillboxes.
If you want to get around the island during your visit, reserve a shuttle by SpeediShuttle. These Kailua shuttles give riders an assortment of options for various destinations. You can take advantage of these for a prearranged fee, and popular services includes pickups and drop offs at the airport.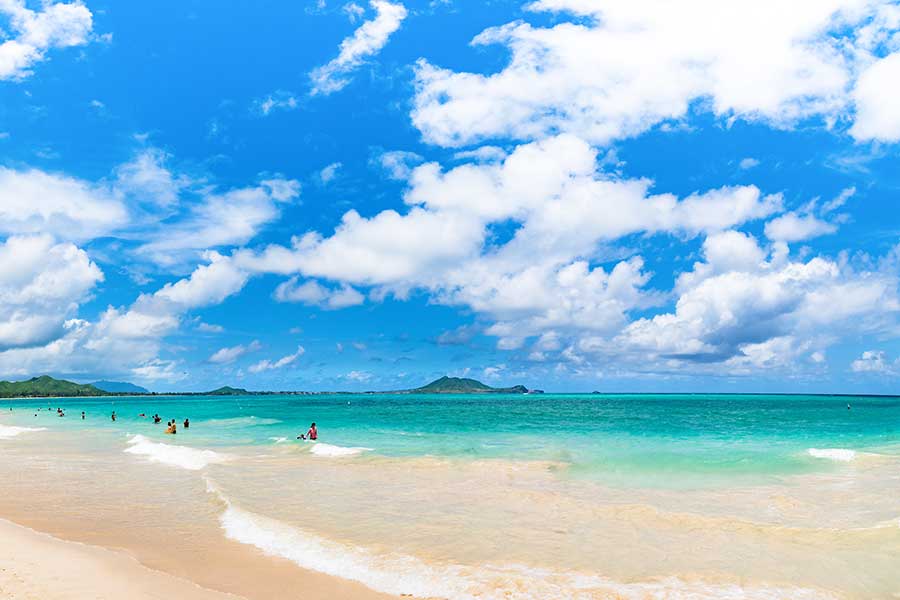 Established in 1999, this privately owned company is recognized for its outstanding customer service. SpeediShuttle has grown to become a leader in Hawaii when it comes to ground transportation.
SpeediShuttle uses modern, comfortable vehicles in Kailua. Their Mercedes-Benz Benz shuttles accommodate up to 11 people. The professional drivers are locally trained experts who enjoy letting travelers know what to do and what to see here. Visitors can even hire Kailua shuttles for private purposes. Reserve your next Honolulu Airport Shuttle (HNL) or Oahu Tour with SpeediShuttle!