Maui Tours
Maui is the Hawaii's second largest island and his home to historic towns and classic Hawaiian culture. Maui has something for everyone from honeymooners to families to those vacationing on a budget. Known as the "Valley Isle," you're sure to enjoy Maui's natural splendor: waterfalls, white sand beaches, volcanoes, and lush forests.
If you're ready for adventure, there's no better place to start than Maui's "Road to Hana." The Hana Highway is Maui's top attraction, and a tour package is the easiest way to explore it yourself!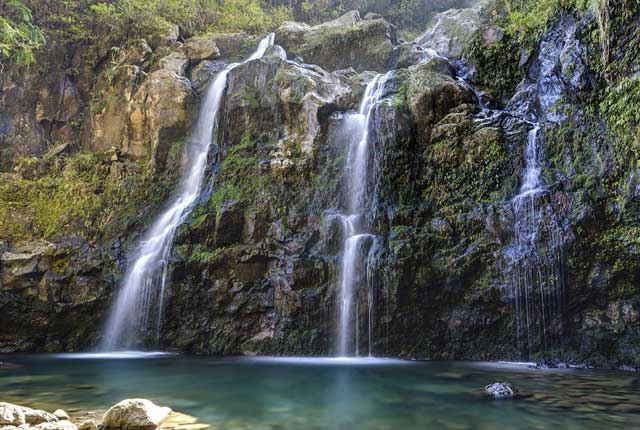 Maui's Famous Road to Hana Tour
Ready to see the beauty of Maui all in one trip? Then take an epic ride along the famous "Road to Hana," also known as the "Hana Highway" with SpeediShuttle. The road is so unique with over 600+ curves and more than 50 one-lane bridges, and make sure to check out the gorgeous views of Maui's valleys, beaches, and waterfalls. Get on the Road to Hana today with this Maui tour!
Duration: 12 Hours
---
Things to Do in Maui
Discover the magic of Maui for yourself! From upcountry farms to the highest peaks of Mt. Haleakala, Maui has plenty of places to see and things to do for everyone. Take the Maui's Famous Road to Hana tour or explore all of the coastline, shopping, dining, and entertainment that the island has to offer.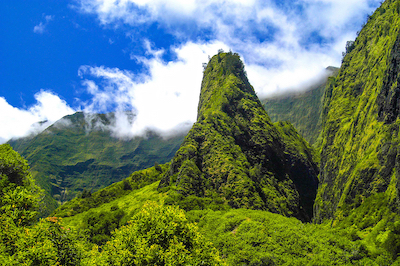 Here are just a few of the popular places to visit in Maui:
Kaanapali Beach - West Maui's signature beach, Kaanapali Beach was once the retreat for the royalty of Maui and now has some of Hawaii's best hotels and resorts. Kaanapali Beach's most famous attraction is the cliff diving ceremony off Puu Kekaa or Black Rock.
Wailea Beach - Nestled between the Four Seasons and the Grand Wailea resorts, Wailea is a sandy public beach in Kihei, perfect for sunbathing, swimming, boogie boarding, body surfing, snorkeling, and more.
Whale Watching – The best whale watching in all of Hawaii can be found in Maui. Whales come to Maui each year to mate and nurse their young, and tourists come to bask in their majesty. Whale watching cruises are available in Lahaina with guaranteed whale sightings. Maalaea also offers a wide variety of sailing and cruise excursions.
Haleakala National Park – Known as the "house of the sun," Haleakala Crater is a dormant volcano that's known for amazing sunrises and sunsets, and its spectacular panoramic views. Located in Upcountry Maui on the southeastern coast, Haleakala National Park has numerous hiking trails as well as guided hiking tours and horseback rides.
Iao Valley State Park – In Central Maui, west of Wailuku, Iao Valley State Park offers stunning landscapes and rock features like the Iao Needle. The hiking trails at Iao Valley State Park lead to and feature excellent views of the Iao Needle. The view of the needle can be clouded, so it's recommended to get an early start for the best pictures.
Reserve your SpeediShuttle and check out what Maui has to offer. Visit these fun and beautiful locations all across the island for yourself.