Lihue Shuttles
Lihue Is The Perfect Destination For An Unforgettable Hawaiian Vacation
Lihue is a popular city for visitors who are looking to escape the big islands. Lihue is the largest city on the island of Kauai and is located on the eastern coastline of the island on the Nawiliwili Harbor. It is a hot spot for shopping, dining, and many different types of activities. The city also offers a variety of transportation options, such as the Lihue shuttles by SpeediShuttle.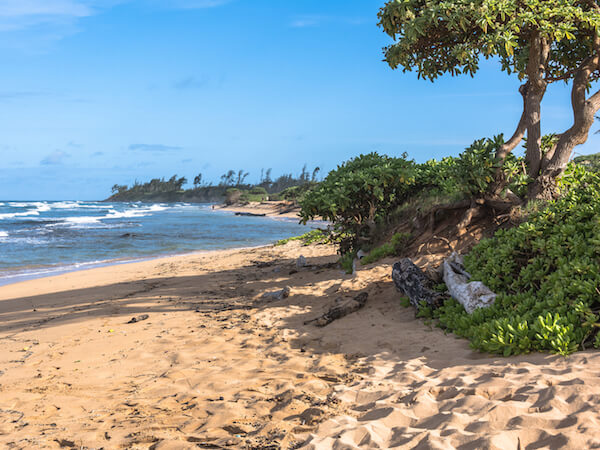 Outdoor activities are among the top things to do while visiting in Lihue. The city is home to several beaches including Kalapaki Beach, Hanamaula Beach, Nukoli'i Beach, and Ninini Beach. There are also several waterfalls in the area, including the infamous Wailua Falls. Kokee State Park and Waimea Canyon are also popular destinations for individuals who enjoy hiking. Check out our Waimea Canyon tour for more information. The Kauai Backcountry Adventures also offer exciting activities such as river tubing and zip lining.
Golfing is another popular pastime for visitors to Lihue. There are several top courses located in the area that offer a variety of challenges and breathtaking views. Hokuala Kauai and The Ocean Course at Hokuala are among the favorites. Kiakuna Golf Club, Kukuiolono Golf Club, and Poipu Bay Golf Course are also popular among visitors and locals alike. There are also a few private golf courses located in Lihue.
Lihue is a cruise ship port for a number of cruises that sail in the area. The port location also makes it a great place for a variety of thriving businesses. Gift shops, boutiques, and other stores offer souvenirs, art works, and other items to purchase. Lihue is also a hot spot for bars and restaurants. Merriman's Fish House, Red Salt, Driftwood Bar & Grill, and Oasis on the Beach are among the most popular destinations. Tidepools Restaurant, Stevenson's Sushi & Spirits, and Brennecke's Beach Broiler are also popular places for unique dining experiences.
There are many ways visitors can get around during their stay on the island. One popular mode of transportation is the shuttle services that can be reserved by SpeediShuttle. These Lihue shuttles offer riders a variety of destination options including airport pickups and drop offs from Lihue Airport (LIH). The Lihue shuttles can pick up guests at the airport and deliver them to the destination of their choosing. These services can even provide Lei greeting services for an additional fee to the arriving guest.
The city of Lihue is a beautiful destination for an unforgettable Hawaiian vacation. This city offers a variety of exciting things to see and do. It is also centrally located to several state parks and forest preserves on the island. Lihue also offers visitors a variety of transportation options, including shuttle services from SpeediShuttle. Coming for a wedding in Lihue? SpeediShuttle can also provide charter wedding transportation to Kilohana Plantation, Kaua'i Marriott Resort, and more.
If you're planning a trip to Lihue, reserve your Lihue Airport (LIH) Shuttle or a Kauai Tour with SpeediShuttle. We also offer charter shuttle buses for groups traveling together or special occasions in Lihue. Plan your next trip with our Kauai transportation services! Services to Lihue, Koloa, Puhi, Kalaheo, and more.