Things to do in Kona
Located on the Big Island of Hawaii, the Kona District comprises almost the entire western side of the island. The largest town in the area is Kailua-Kona, HI, and is known for coffee farms and its Aliʻi Drive, the main street down Kailua's oceanfront downtown. Aliʻi Drive takes you right through a number of historical sites, resort hotels, markets, and more.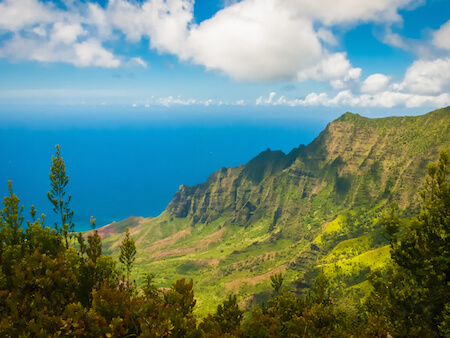 Kona is perhaps best known for Hawaiian history and a less touristy experience. Natural and historical sites in the area include Kona Coast State Park, Puuhonua o Honaunau National Historical Park, Kaloko-Honokohau National Historic Park, Mauna Kea Summit, Waikoloa Petroglyphs, Historic Kailua Village, Hulihee Palace, and more. The Kona region has many of the best historic landmarks in Hawaii and is the place where King Kamehameha spent his final years.
It's more than just great history though; Kailua-Kona has some of the best outdoor activity spots on the Big Island. Popular activities include biking, hiking, horseback riding, snorkeling, diving, and sailing. Watch for whales, dolphins, green sea turtles, and manta rays on boat tours.
For coffee lovers, the thing to do in Kona is coffee tasting. Kona is the heart of "Coffee Country" in Hawaii. Gourmet Kona Coffee is so good because it grows on the slopes of the Hualalai and Mauna Loa volcanoes. There are over 600 coffee farms in the area and many are opened for tours to the public.
If you're headed to Kailua-Kona, HI, start your trip with SpeediShuttle. Transportation in Kona is also available to Kealakekua, Keauhou, Holualoa, Hōnaunau, Honalo, and more. Reserve your Kona shuttle now! Reserve your Kona International Airport Shuttle and your Big Island Tours with SpeediShuttle!